Streamline your accounting practice with our Australian e-Signature solution

Simplify document management and improve efficiency for accountants with FLK it over

Streamline your accounting practice with our Australian e-Signature solution
Simplify document management and improve efficiency for accountants with FLK it over
As an accountant, you may often feel tangled up in the complexities of traditional document management. Paperwork, signatures, files – the list never ends. These tasks take up a lot of your time and energy, pulling you away from what matters most – your clients.
But, what if we told you there's a simpler way?
Say hello to FLK it over – an e-Signature solution for accountants. It's an innovative tool that transforms the way you handle document signing. It's simple, secure, and efficient, letting you say goodbye to paperwork headaches and hello to a smoother, digital way of doing things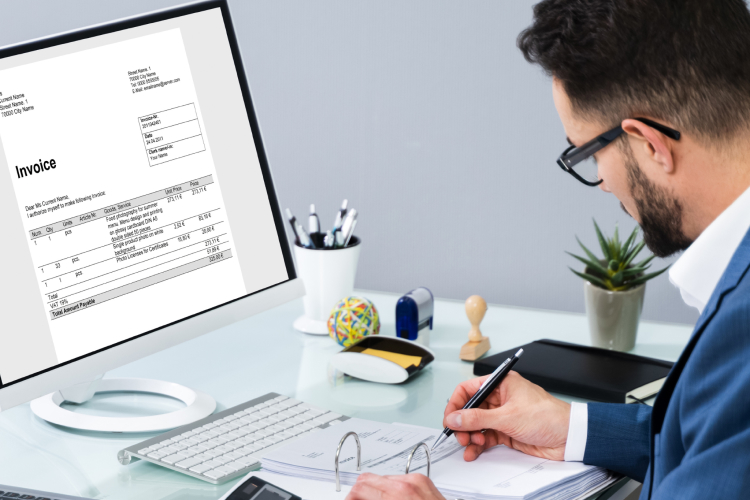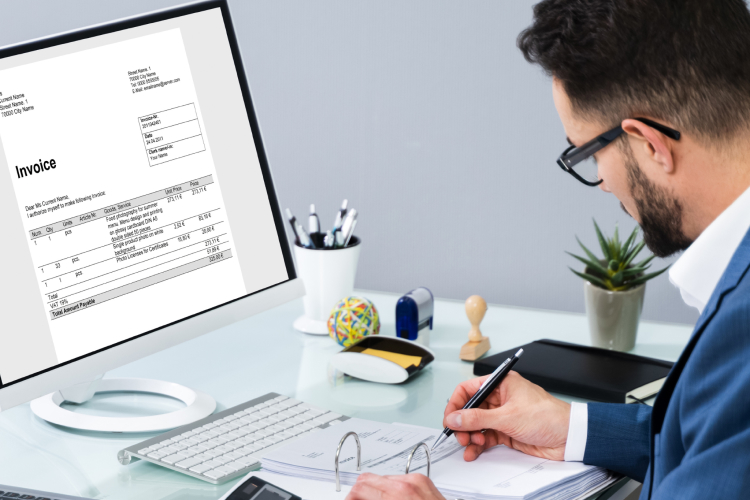 Why FLK it over is a game changer for accountants
Saves you time
FLK it over is all about making your life easier. It takes the hassle out of the document signing process, so you can ditch the printer, scanner, and post office runs. With FLK it over, you can focus on what you do best – helping your clients.

Keeps information accurate and speeds up re-signs
Our user-friendly interface guides your clients through the signing process, making sure they tick all the boxes correctly. And if there's an error? No worries, our tool lets you quickly revise and re-sign contracts. It offers a streamlined and efficient alternative to the traditional methods, making the process significantly easier and faster.
Makes your clients happy:
These days, clients want quick and fuss-free services. FLK it over lets you deliver just that. Your clients can sign documents whenever and wherever they want, on any device. By choosing FLK it over, you're showing your clients you're ahead of the game and committed to making their experience with you better.
The innovative features of FLK it over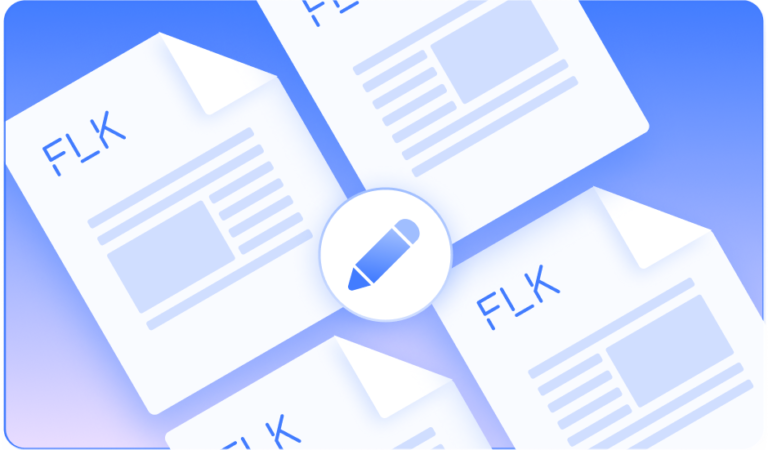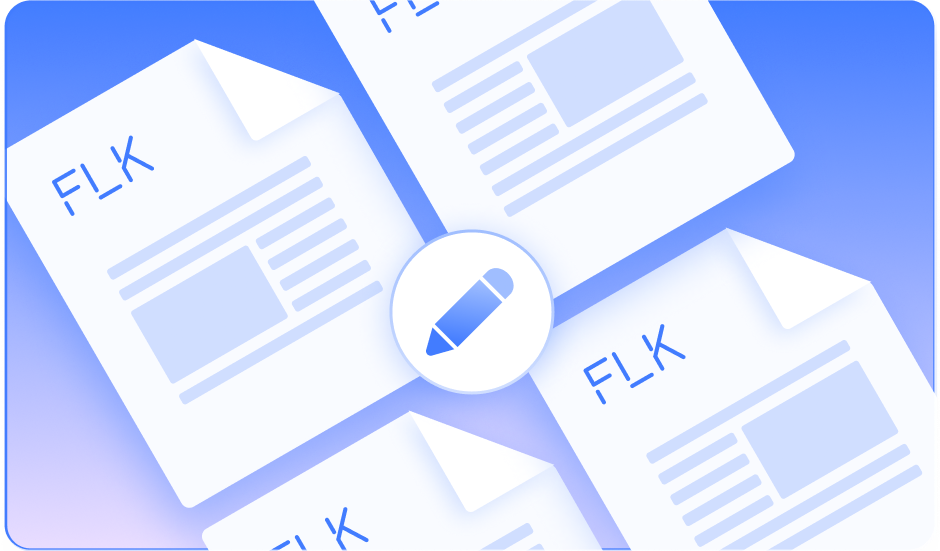 Multi Doc is a powerful feature that enables you to effortlessly send multiple PDFs together, providing a seamless solution for managing client documents. As a busy accountant, you often find yourself juggling numerous documents simultaneously. With Multi Doc, you can easily upload, prepare, and send multiple PDFs as a cohesive package, ensuring all client documents are kept together for enhanced efficiency and streamlined document management. This feature eliminates the hassle of handling individual files separately and saves you valuable time by simplifying the entire process. Experience the convenience and organisation of our Multi Doc feature and stay on top of your document management game.
FLK it over lets your clients sign documents on their smartphones, whenever and wherever they want. All they need to do is swipe their finger to sign, and our tool does the rest.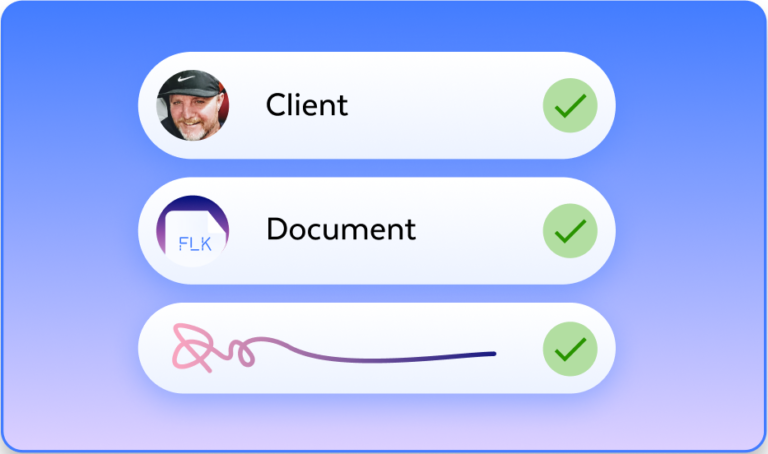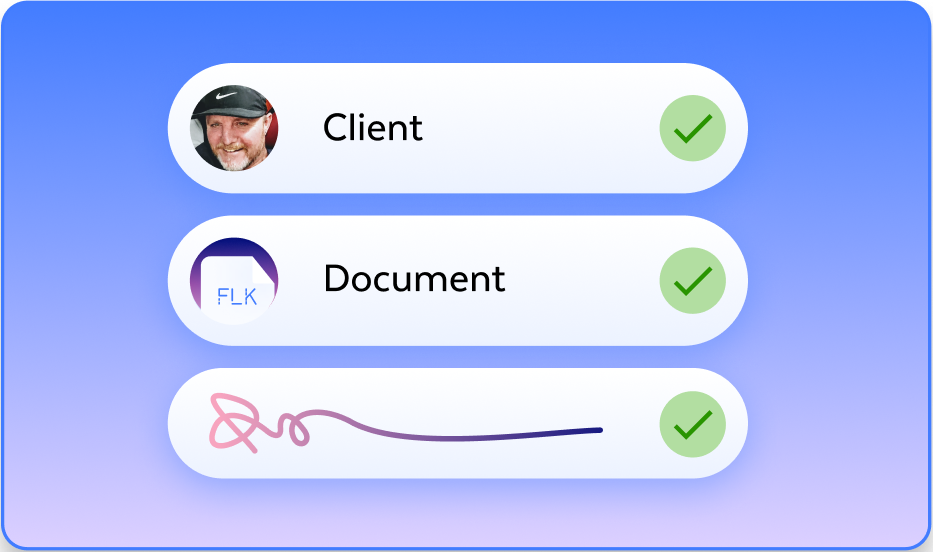 How FLK it over can transform your accounting practice
How FLK it over can transform your accounting practice
Tax document signing
Make the end of the financial year a breeze with our e-Signature solution. From personal tax returns to big corporate filings, FLK it over makes the process easy and secure for everyone involved.
Audit reports and agreements
Tackle audit reports and agreements in no time with our user-friendly platform. It ensures quick, secure signing, helping you meet deadlines and maintain high accuracy and compliance standards.
Client onboarding and engagement
Make a great first impression with our e-Signature solution. Whether it's engagement letters or non-disclosure agreements, FLK it over makes the process seamless and professional for your Australian clients.
Hiring and onboarding
Make hiring and onboarding staff easier with our e-Signature solution. From offer letters to employment contracts, FLK it over lets you manage important documents quickly and securely, ensuring a smooth start for your new team members
Try FLK it over free for 14 days!
Don't let the chance to upgrade your accounting practice pass you by. Experience the benefits of FLK it over firsthand, from simplified processes and boosted efficiency to happier clients.
Ready to change the way you manage documents? Experience FLK it over today with our 14-day free trial!