We created this feature to provide clients with the ability to communicate or transact multiple documents in one beautiful process.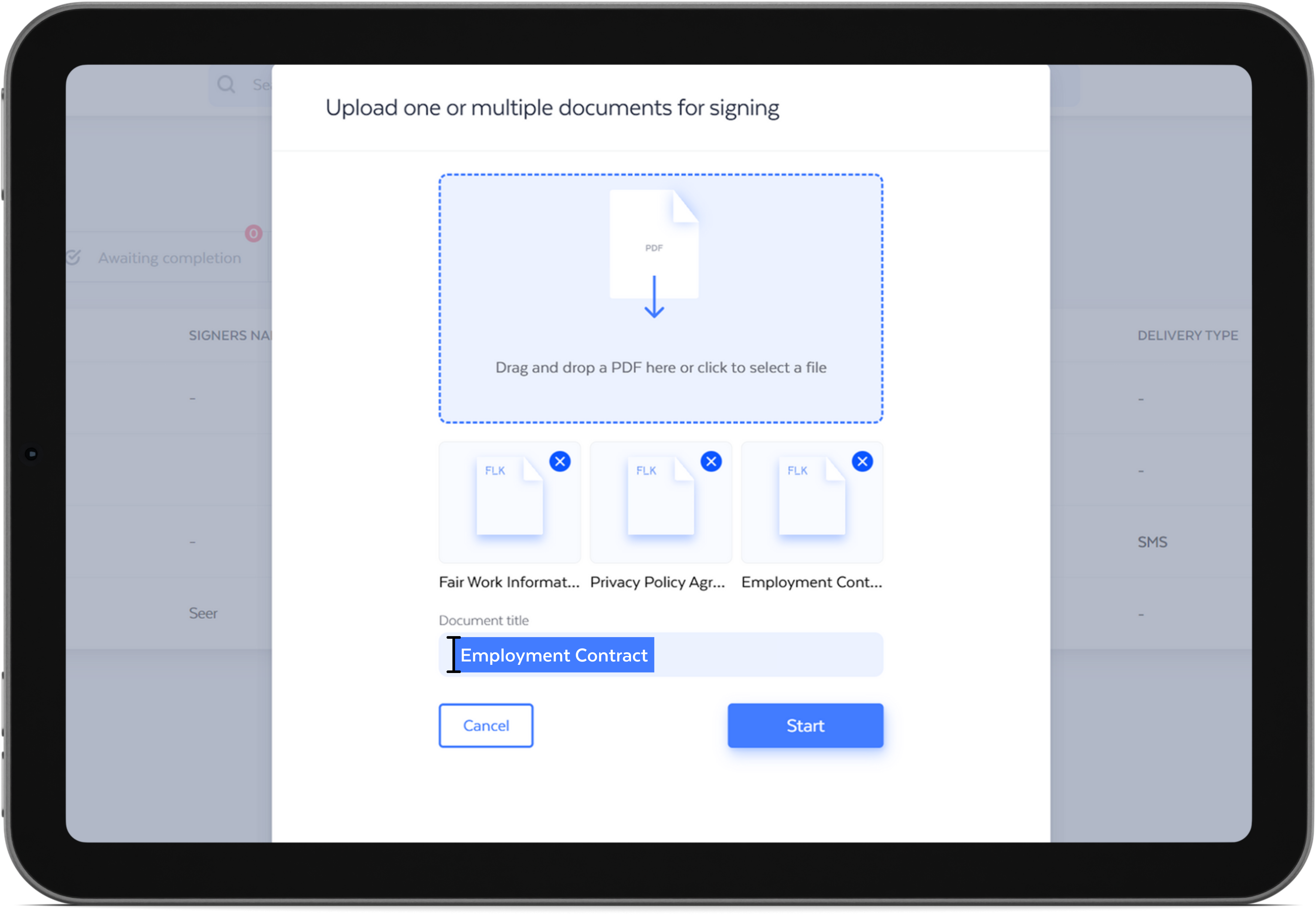 Explore the Power of Our Multi Doc Feature
Explore the Power of Our
Multi Doc Feature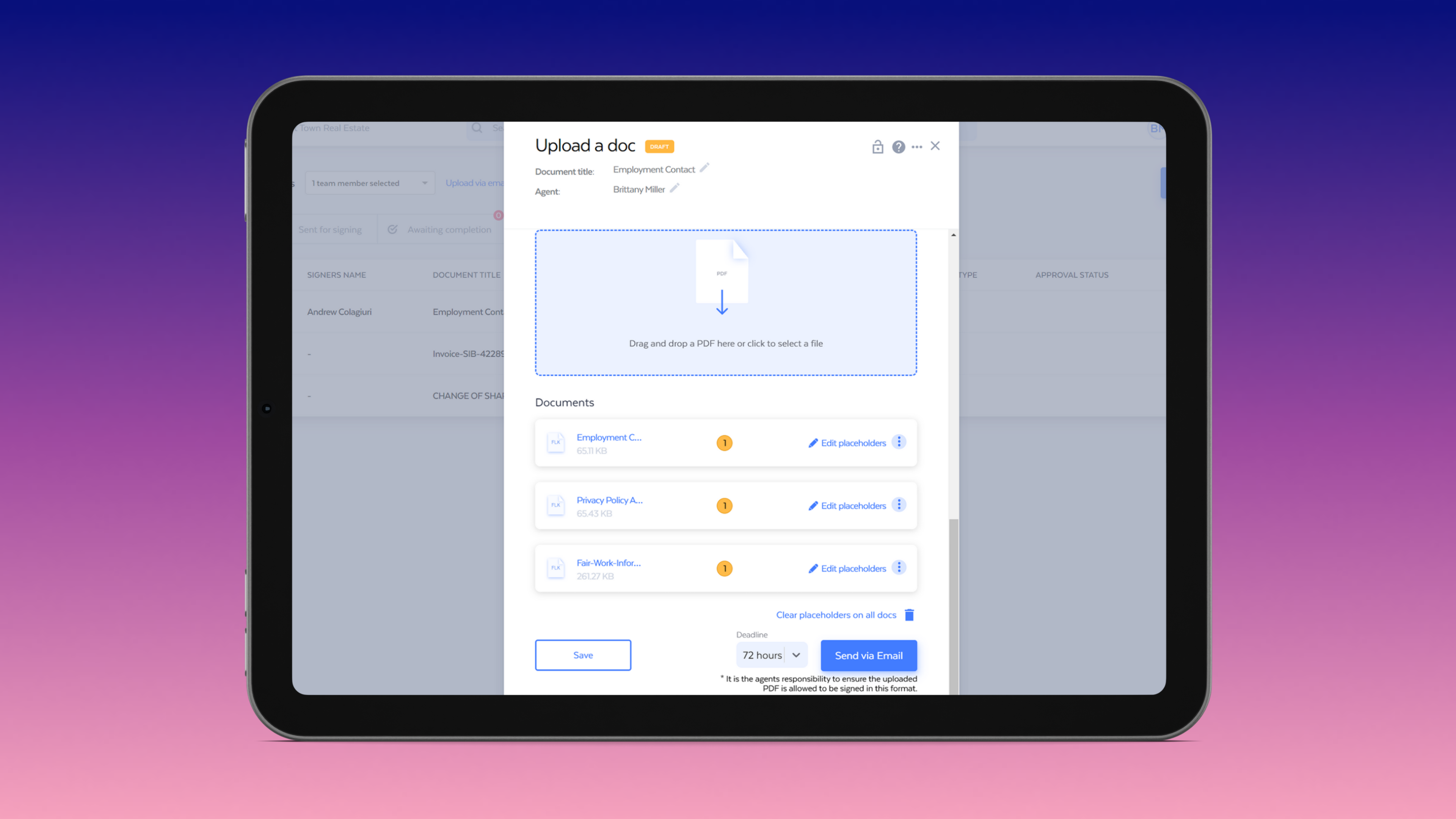 Upload multiple PDFs and send them in one flow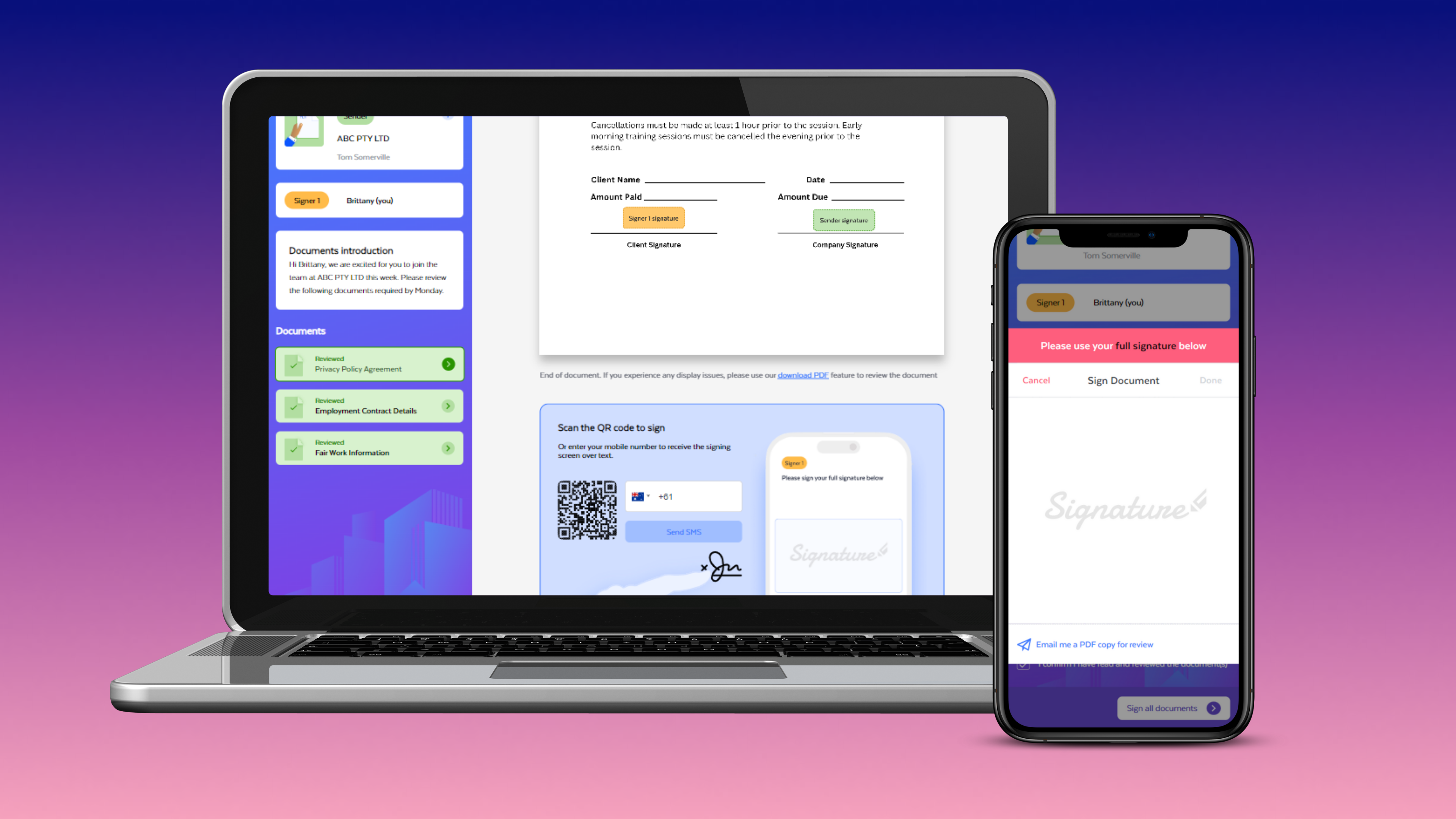 Send to multiple signers for review and signing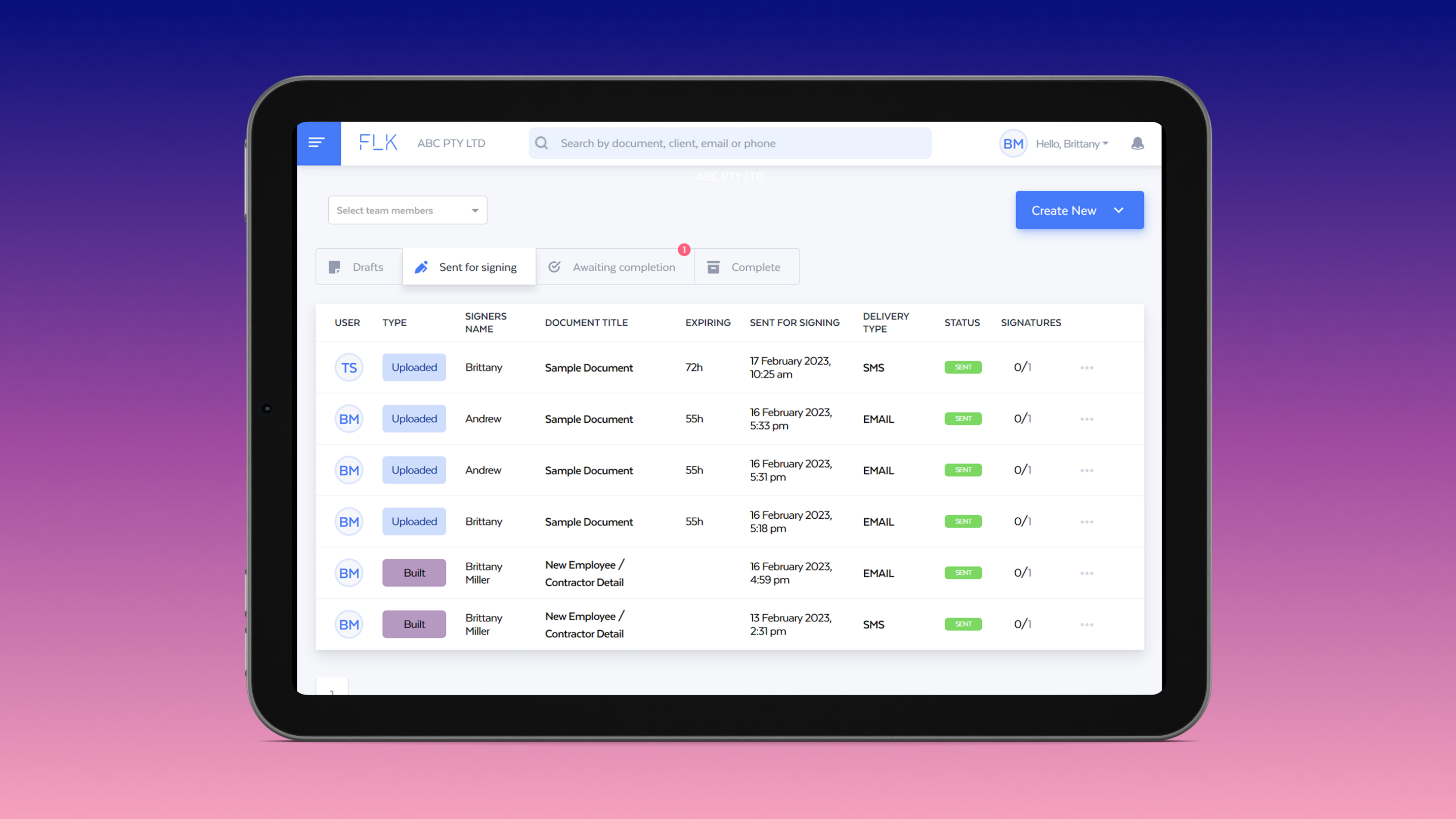 A simple easy to navigate dashboard so you can work efficiently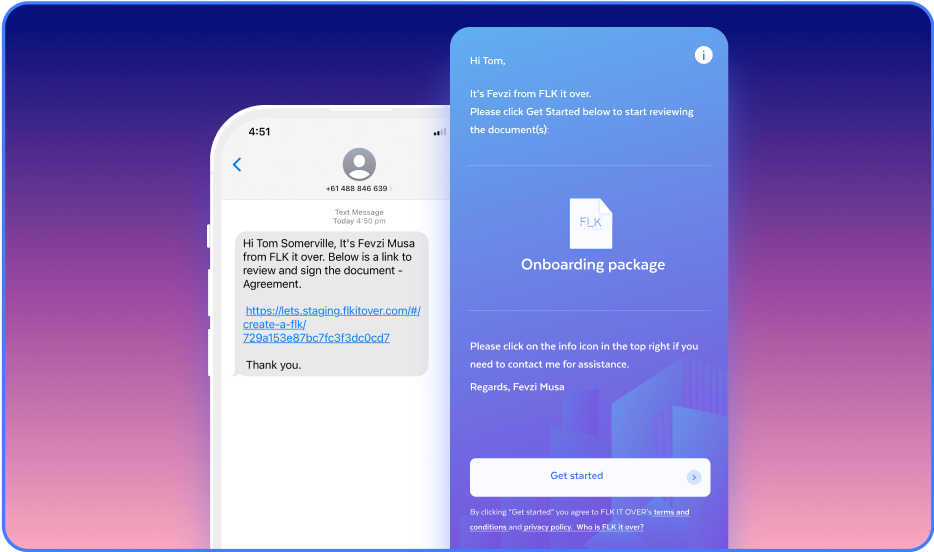 An sms driven solution that focuses on customer experience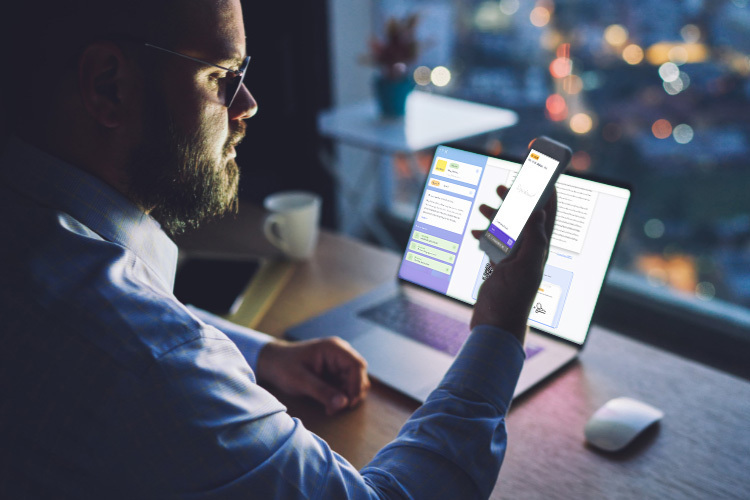 Unlimited PDFs
One Seamless Experience
The power of our multi doc feature is not only the clean, sharp interface for the user but also the speed you can upload and prepare multiple documents to be sent. A key feature that sets this apart from any comparable solution is that there is no limit to the number of PDFs that can be included (just a total limit of 100mb) within a single transaction.
Using the feature couldn't be easier, simply insert your client or recipient's name, signing date, a place to add their signature and any free text you need directly on the document and you're ready to send it off for signing or acknowledgement. You can have up to four signing clients or recipients for each multi doc you send and these can be sent as an SMS for a super fast mobile phone experience or to a desktop computer for review and signing via QR code.
Multi Doc Feature Ensures Faster, More Efficient Document Signing
Say Goodbye to Delayed Signatures
With this feature, we're freeing you up to work more efficiently and eliminating the possibility of clients forgetting to send back a crucial document or sending them in a time-consuming drip feed manner. By using multi doc, you're allowing your clients to have an amazing customer experience which comes from your company choosing the most up to date, user friendly tech for digital signing.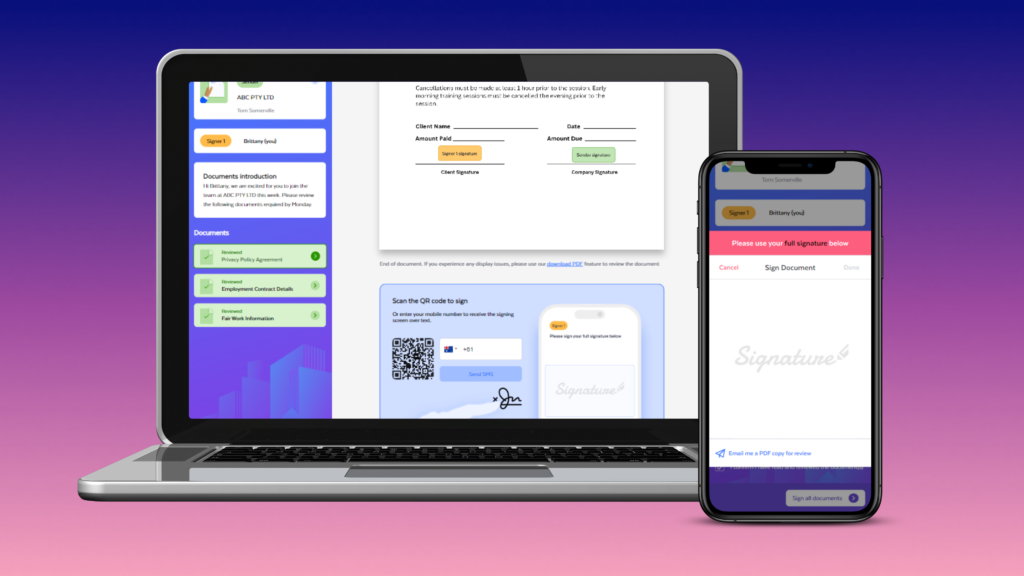 Here are just a few of the brilliant user examples for getting the
most out of the multi doc feature:
Here are just a few of the brilliant user examples for getting the most out of the multi doc feature:
Employment packs that include: employment contract, job description, policy and procedures manual, fair work statement, bank details and more. Build your best in class onboarding experience easily with multi doc.


Accounting activity: Sending board documents, resolutions, AGM minutes, P&L statements, BAS and any pack of documents that require review or signing.


Legal transactions that encompass multiple documents – Sales contract, disclosure statements, authority forms.


Constructions and design – plan variations, cost variation confirmation, quotes and approval.


Retail – Quotes, order forms, payment confirmation, third party advertising and disclosure statements
Try FLK it over free for 30 days!
Power-up your property management and bring calm to the chaos by taking away repetitive admin work, so they can focus on people — not paperwork — and increasing their portfolio.